Today marks four years since my first tattoo, and along the way I've added about a dozen more to my long and lanky frame. I'm honestly a completely different person since getting inked, and I couldn't imagine having the confidence I do without them.
Tattoos affect everyone differently, and everyone has different reasons for getting them. The reputation of convicts and biker gangs being the only people in the world with tattoos is long gone, as it is now not uncommon to see everyone from neighborhood moms to high school students with ink.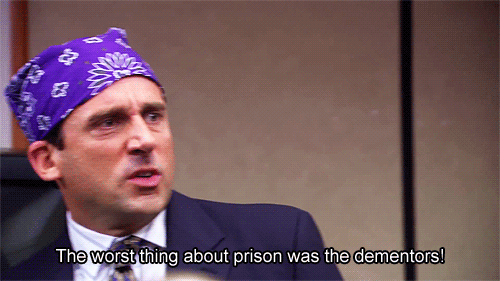 Given my experiences over the past four years, I wanted to put together a helpful guide for those of you who have ever questioned how you should act around someone with tattoos. There are also some people who are invasive and rude (even if they don't intend to be) around tattooed people who could probably use this crash course.
I do not speak for all tattooed people; these answers reflect both my personal feelings and the majority of reactions or feelings I've seen from fellow tattooed people. Everyone is different, but hopefully this helps some…
PSA: Do not grab a tattooed person to see their work closer
It seems silly that this needs to be said, but I've had more than a few occasions where people (usually older women) grab my arm to get a better look at my sleeve. While their words were complimentary, it's incredibly rude to just grab a stranger and start examining their body. You wouldn't grab someone by the sides of the face to see their eyes closer, so don't do it to people with tattoos.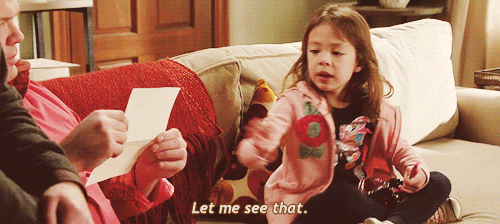 "Is it okay to ask a tattooed person for a better look of their work?"
This one is tough. While you should never just grab someone to see their work better, some people may not be that receptive or kind to you asking to see their work. Personally, I don't mind at all, but I'm a big people person; others are not the same and may be quick to give you attitude upon your request. That said, asking is better than staring at them and a heck of a lot better than grabbing them without their consent.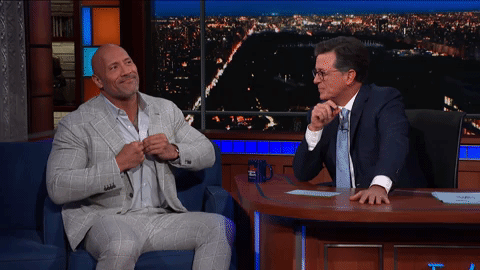 "Is it okay to ask where they got their work done and how much it cost?"
Given that these two are usually asked together, I decided to make it a two-part question. For the first part, yes, you can absolutely ask where they got their work done. Most people will be happy to tell you where they got inked, but that's not always the case. (Bonus tip: If you like their work, ask for the name of the artist. Most shops have more than one artist and sometimes they specialize in different areas.)
As far as asking how much it costs, it's a two-sided coin for me. If it's someone who is tattooed or genuinely seems interested in getting inked, I'll tell them. While you're unlikely to find someone who works for dirt cheap, it could save you a ton of coin if there's an artist who is willing to give you a lower lump sum total if you wanted to get a large body of work done like a full sleeve.
If I get the feeling someone is just asking to pry, I won't tell them. I'll just throw out some vague answer like, "A lot," or something because it's ultimately none of their business and they're just being nosy.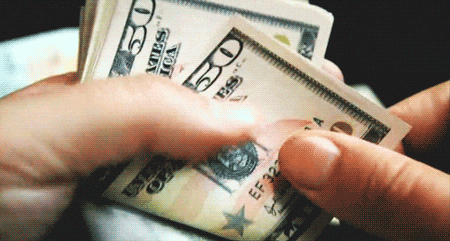 "BuT wHaT dO tHeY mEaN?"
While it is okay to ask, "Does it/do they all have meaning?" try to avoid asking, "What does it/do they mean?" They both address your inquiry, but they each hit the ear differently. The first one sounds like genuine interest, while the latter sounds like you're being asked to defend your ink.
All tattoos likely have some meaning to the person, but it's possible they don't and that they don't necessarily want to be reminded about it. Even if they do have meaning, it could be very personal or painful (the loss of a loved one, overcoming addiction, etc.) and they might not want to share it. If they say it's personal or private, do not pry.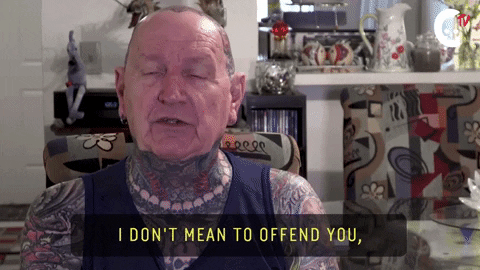 Don't make any assumptions about people with tattoos
Having tattoos are part of who I am, but they do not define me. They do not affect how I treat people, they do not affect my ability work effectively (if anything, it's been a great brand-builder), they do not mean I am a danger to children, and they do not mean I am part of a gang or have been in trouble with the law.
Any of the aforementioned assumptions are ignorant, and you would do well to change your perception of tattooed people. You do not have to like tattoos or agree with someone's work, but that is no reason to judge someone. When you're told that you shouldn't judge someone by the color of their skin, that includes tattoo ink.
Tattoos have (thankfully) become more common in the workplace and children often have no reaction to them (if anything, they're fascinated by them). I love my family and friends just the same as I did before tattoos; I will be just as good of a husband and father with tattoos as I would have been without them; and my blood still bleeds the same shade of red yours does whether you have tattoos or not.